There is a little noise inside, a kind of engine of no one knows how many horsepower, that pushes it over and over again.  Part of his life journey at the 33rd parallel - where he discovered the sea from his father, who showed him a world below the surface where he felt comfortable and familiar - to settle down, periodically, there in the south, at the southern end of the continent.
Agustín Loureiro (1976) has a degree in Biological Sciences; since 2001 he has been working as an observer on industrial fishing boats in the South Seas, where he discovered the islands of South Georgia and the Falklands or Malvinas.
Marine biologists are in charge of studying microorganisms, plants and animals living in the sea.  They investigate with notes, photographs and research what is found; what appears and disappears.
But a few years ago, his camera began to capture other images in an extension of his curiosity.
There are 1,900 kilometers between Montevideo and the southern seas of the continent.  And there -where seven oceans converge- a map of sensations and images is drawn and installed inside the biologist.
"There's a little adventure in my choice.  You measure yourself," says Loureiro, who has "salt water running through his blood", and also has a family life linked to compositions, colours and works of art.
These motivations - adventure, curiosity, the exploration of their own limits - are not rare in those who direct their souls to encounter a frozen world, the scourges of the sea and the solitudes of an approximately infinite and white horizon.
Antarctica was a territory of vain disputes between sailors and nations, for example between the English and the Norwegians.  Frank Hurley was the photographer on the expedition of the Englishman Sir Ernest Shackleton.
Herbert Ponting - a self-taught photographer like Loureiro - had also already set out on journeys in the icy waters of Antarctica accompanying the exploration of British captain Roberto Falcon Scott.  He was the official photographer of the explorer who died frozen in Antarctica and the one who recorded him before his death.  There was also the Norwegian Roald Amundsen, who arrived before Scott.
The lights, the human avatars, the landscapes, the ice, the clouds and the backlights; everything is a mystery that usually lodges in the memory, sometimes in a mysterious way.
"You have the memories of every journey."  But it is not enough with those images located in that area of memory that you often visit with nostalgia.  It was necessary to take pictures, to feel that a click of your machine catches in digital form and makes the memory tangible.
That instant - non-transferable - usually passes through the heart.  That's what "remembering" - which comes from the Latin "ricordare" - is: looking at the pleasant log of the soul.
Agustin Loureiro succeeds.  He explores with his lens -as Hurley and Pont used to do- the everyday life of a shared and austere solitude, where life goes by between the physical limits imposed by cabins and decks but extends without barriers to the horizon, allowing to explore looks towards the different depths.
The photographer-biologist achieves a human cartography - the portraits of his fellow travelers - and physical one - marine animals and images of snow-covered land.
To remember or "ricordare" is what Loureiro seeks, in the attempt to transmit the experience of the "journey" in all its dimension beyond and helped by images retained in a memory card that locate him again in that area of the world where there are no borders.
"Algunas decisiones importantes las he tomado a bordo.  Cada persona tendría que estar embarcada una vez en su vida", dice.
Sabe que esto no es todo su mundo -incompleto, inasible- pero ya habrá nuevos viajes para seguir capturando su historia de horizontes sin límites e inalcanzables y que no ha podido retratar aún.  Quizás en el próximo viaje lo logre.
Linng Cardozo
Noviembre 2017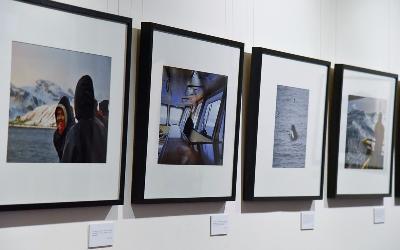 Vista general de la exposición.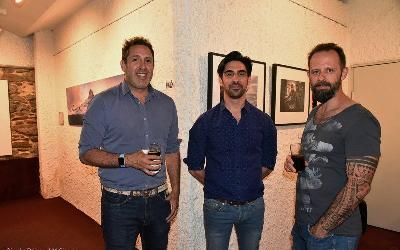 Diego Lemos, Nicolás Scioscia y Federico Lemez.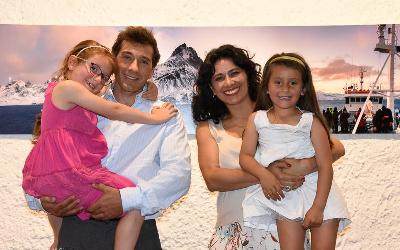 Agustín Loureiro y familia.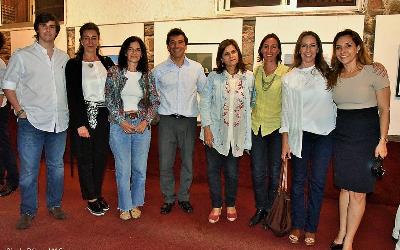 Guillermo Hambrook, Cecilia Paulós de Idoyaga, Mariana Arancibia de Hambrook, Agustín Loureiro, Inés Arancibia de Mattos, María de la Paz Santoro de Leborgne, Andrea Paulós de Cagnoli y Sofía Loureiro.
Mariana Arancibia de Hambrook y Guillermo Hambrook.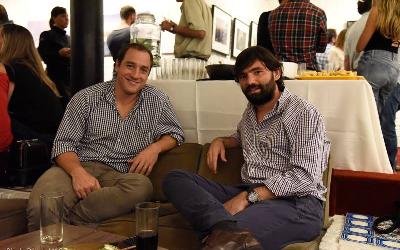 Bernardo Cabrera y Federico Sierra.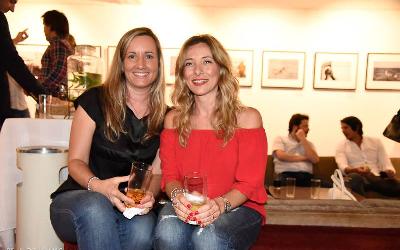 Lorena Zeballos y Alejandra Lemos.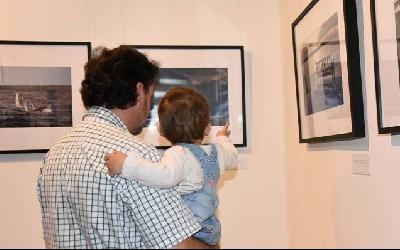 Fernando y Germán Ramos.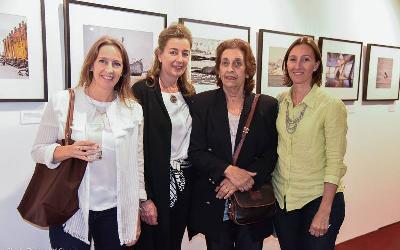 Andrea Paulós de Cagnoli, Cecilia Paulós de Idoyaga, Lucía Rius de Loureiro y María de la Paz Santoro de Leborgne.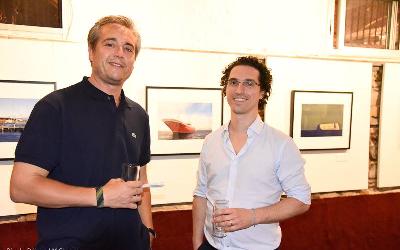 Ignacio Spiller y Martín Arroyo.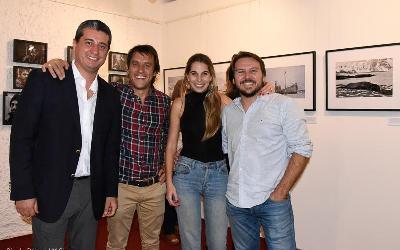 Augusto Montes de Oca, Marcelo Viega, Ana Inés Asandri y Martín Canabal.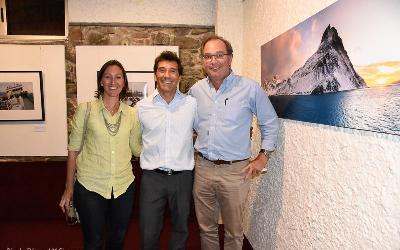 María de la Paz Santoro de Leborgne, Agustín Loureiro y Félix Leborgne.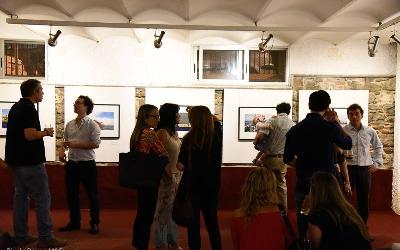 Vista general de la exposición.
Vista general de la exposición.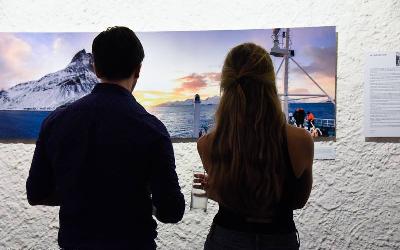 Vista de la exposición.
Vista de la exposición.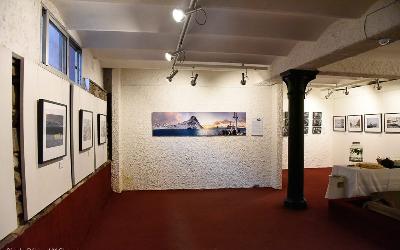 Vista de la exposición.